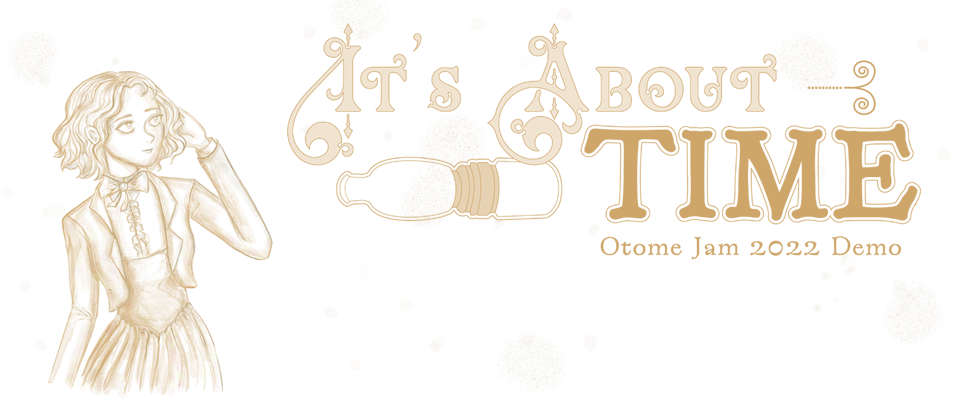 It's About Time
Feedback request plus minor update...
---
Hi All,
Thanks so much once again to everyone who has downloaded "It's About Time". Our team is so excited to see so much interest (and downloads), as well as the wonderful feedback from those who have finished playing it already.

As we work on the routes and storyline for the full version of the game, we're very keen to hear from you on what you liked (or didn't). Specifically, if you could comment on our page: https://luckcatgoody.itch.io/its-about-time about the following 2 questions, we would LOVE to hear from you:
1) Who was your favorite Love Interest, and why? What did you like about them, what was most memorable?
2) Anything you'd like to see in the upcoming story or routes? What do you wish we would have done? What are you hoping to see in the completed game?
Last, we've released (see attached) a new update in our latest version (1.1). This version fixes several minor bugs, as well as some additional dialogue and menu choices for a couple of LIs (things we wanted to write, but ran out of time). And best of all, we've added a new CG to the demo too. It's very sweet if you know what I mean .


Files
It's About Time (Updated Otome Jam 2022 Demo) (Windows)
347 MB
83 days ago
It's About Time (Updated Otome Jam 2022 Demo) (Mac OS)
330 MB
83 days ago